Golf Mirrors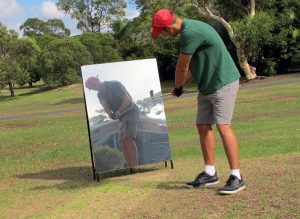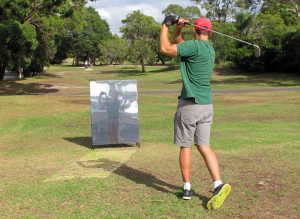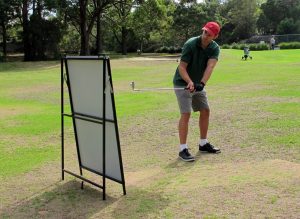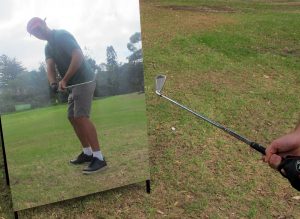 Golf practise mirrors can be used at the golf course, golf driving range and with or without a golf pro, golf teacher or for that matter a golf ball. They are one of the best golf training aids to assist you in finding the perfect golf swing that every golfer aspires to have.
Golf pros know that being able to see your golf swing is so much better than just practising it.
They help you to:
Develop a powerful golf swing
Check and develop a proper setup
Check and adjust your golf club's shaft angle
Check and adjust your swing plane
Check and adjust your turn
Made from polished silver metal, our Golf mirror reflections are:
Weatherproof
Impact proof
Angle adjustable with lock off
Foldable for storage
Have a generous mirror area 900mm x 1200mm
Provide an immediate no delay image – attach your mobile phone for later replay
Suitable for use at home, inside or outside, on the driving range, on the putting green, and in bunkers
Optional shot-bag for extra stability
Made in Australia
Helping you create the right muscle memory through consistent repetition, Golf practice mirrors are used and recommended by Golf professionals including:
Lou Guzzi
Tod Sones
John Dahl
Chip Beck
Wally Vermeulan
Rick Shiels
Jim Mclean
John Webster
Are mirrors good for Golf?
https://golftips.golfweek.com/use-mirror-develop-golf-swing-20180.html
A mirror can be your personal golf coach, helping you diagnose and repair flaws while reinforcing your strengths.
https://golf-info-guide.com/golf-tips/playing-conditions/mirror-mirror-reflection-can-guide-you-to-correct-fundamentals-part-i/
If you need us
https://justdomyhomework.com/
to help you to master the best methods of approaching each topic on particular issues, we will do so.